AJ Hospital is established in 15/07/1985 by Dr. M.A.Abdul Jabbar who was a Doctor qualified from Trivandrum Medical College. A.J constantly improved and expand our institutions by providing quality health care at affordable cost. Our hospital is 150 bedded Multi Specialty Hospital situated in the Kazhakuttom Junction near Technopark, maintained by well experienced and talented Doctors and staffs which is managed by highly qualified and experienced managers and administrators.
As all major organization AJ Hospital also had very soft beginning in 1985 when it started we are having 10 Doctors and 20 staff. Today it is a very large organization having more than 30 Consultants and 10 Junior Doctors and 100 staffs. The Hospital is going for NABH (National Accreditation Board for Hospitals & Healthcare providers) soon, and it has become a secondary healthcare hospital with more than 150 beds.
Our Founder
LATE DR. M.A ABDUL JABBAR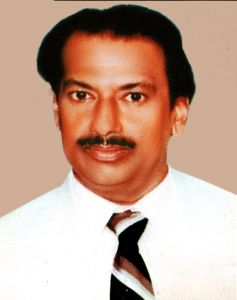 AJ Hospital Kazhakoottam founded by late Dr. M.A Abdul Jabbar, with an objective of helping the weaker sections of the society. Though a doctor by profession, Dr. M.A Abdul Jabbar is a dedicated servant of the society by his convictions. He was well aware that personal charity has its limitations and the best method is to help themselves.
Dr. M.A Abdul Jabbar was born in middle class family, as the son of Abdul Razzak and Ramlath Beevi on April 21st, 1935, at Puthukurichi, in Perumathura, a village in the coastal areas of Trivandrum District. Abdul Jabbar from his childhood, proved himself to a boy of great intellect and hence his father, even through a person with a modest job wanted his son attain heights. He started his school life from Perumathura Government Primary School,and then attended Puthukuruchi, St. Michel's Middle School and St. Augustine English Medium School and Intermediate education from Mar Ivanious College TVM.
Puthukuruchi at that time was plunged in despair and horror, the people were miserable due to several deaths caused by outbreak of famine and epidemics. On seeing the sufferings around him, he decided to commit himself for the service of humanity and vowed to uplift villeger's life. Hence he intended to become a doctor. He proceeded to study MBBS Trivandrum Medical College and emerged as a successful doctor on 1996. After completing the rural service as an asst. surgeon, at Primary health Centre, Chavarkkadu, he went abroad to Abudhabi in 1969. He was an eminent personality and charming socialite there. Then after 30 years, history witnessed the return of Dr. Abdul Jabbar with the amazed wealth to his native place. To fulfill his life's desire and service of humanity, he started building institutions.
The jewels created by AJ Group are AJ Hospital Kazhakuttom TVM, AJ College of Science and Technology TVM,  AJ  College of Paramediacl Science, Kazhakuttom TVM, AJ School of Nursing, Kazhakuttom, TVM, AJ  I.T.C Thonnakkal, AlUthuman English Medium Higher Secondary School, Kazhakuttom, AJ  Central School, Kazhakuttom Trivandrum, AJ  Hall Kumarapuram, AJ  Residency, Kaloor, Kochi, AJ  Residency Nandavanam, Palayam, The first institution in the field of medical education is AJ College of Pharmacy.
The charitable services provided by AJ  Group includes the 20 houses which were constructed and handed over to the poor people at Puthukuruchi, and the stipends are given to the meritorious student of under RMCT Trust. Today the new face of Puthukuruchi, devoid of hunger, poverty and diseases is the proof of his generous contribution and honest services to his fellow people.